As the most popular mode of freight transport today, road loader is a type of transport using moving vehicles such as cars, trucks, container trucks, monolithic telephones, and trailer diagrams with cars. , ... to specialize in commodities.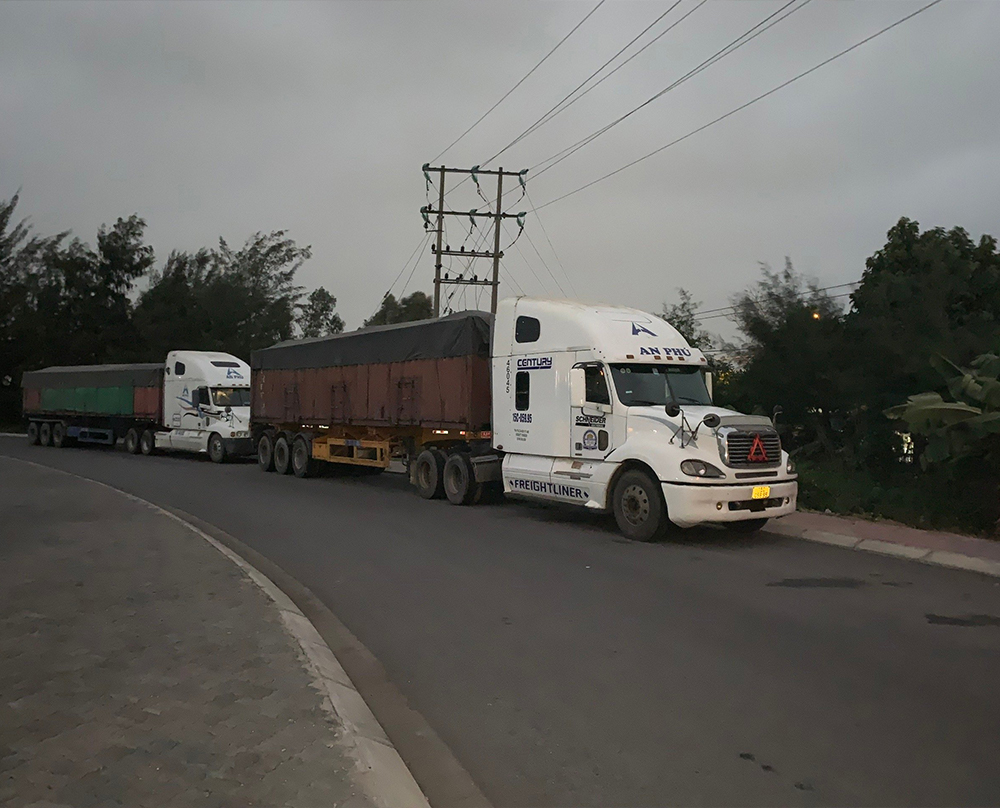 Transportation Road service is a service that applies to both retail and monolithic goods with a variety of load vehicles, from 500 kg trucks to 40 feet container trucks. This is transportation service with the best shipping cost compared to other types of delivery.
Why choose Transportation Road Service?
1. Suitable for the needs of transporting large-volume goods, bulky goods to inter-province and inter-region at the cheapest cost.
2. Transport of all sizes of goods throughout 63 provinces.
3. Standard delivery time, on average from 01 - 07 days depending on the delivery area.
Our trucking service meets:
- With many types of transportation: retail (LCL), full container (FCL), bulk cargo, bulk cargo...
- With a variety of goods: animal feed, food, metal...
- With a variety of payloads from small to super-heavy cargo.
Why choose An Phu's Trucking Service?
1. Manage and operate more than 10 trucks, 60 tractors transporting bulk and container cargo at Hai Phong and Cai Lan ports, and 26 tractors at Cat Lai port in Ho Chi Minh ready to meet the volume of big goods.
2. Reasonable rates and service charges.