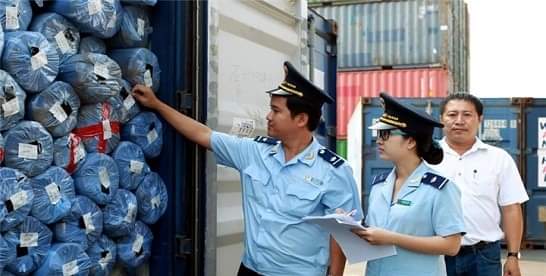 The role of import and export services
Import and export have several important roles as follows:
+ Import and export activities help improve international trade and economic development
+ Speeding up the import and export trade process
+ Using import-export service will save costs and reduce product prices
+ Being a bridge to help access the market more easily and confidently.
+ Package import and export service
+ Sea freight service international cargo to countries around the world (LCL LCL & FCL full container),
+ Air freight import and export services,
+ Booking containers, booking (booking) ships for export and import goods
Customs Clearance Services and preparation of customs declaration documents for import-export shipments and other related work,
+ Import and Export Customs Clearance Agent Service,
+ Cargo packing service (Closed wooden bales, thin bales, wooden pallets, plastic pallets, PE net wrapping,...),
+ Fumigation services, animal and plant quarantine, especially agricultural products,
+ Services for applying for import licenses, product announcements, etc.
+ Service of applying for certificates of origin of exported goods, forms: Form A, Form B, Form E, Form D, Form AK, Form AJ, Form AANZ....),
+ Transport Services Trucks, Tractors,
+ Package Customs Services of all types: business, non-commercial, outsourcing, production and export, on-site import and export, temporary import for re-export, etc.