Declaration, customs clearance and import and export procedures are the most important stages in import and export activities. The problem here is not only the cost, but it also directly affects the work progress as well as the production plan of the enterprise. With complicated documents and procedures, if you are inexperienced, it is easy to encounter obstacles and unexpected problems.
Customs service is the work that the customs service provider must perform to complete the customs clearance procedures for the user's shipments. Of course, businesses must pay a part of the agreed fee to the supplier when using the service as a customs procedure. And depending on the item of customs clearance, the work and cost of "package customs service" will be different. Therefore, it will need more cooperation as well as exchange between the two sides, businesses using and providing customs services.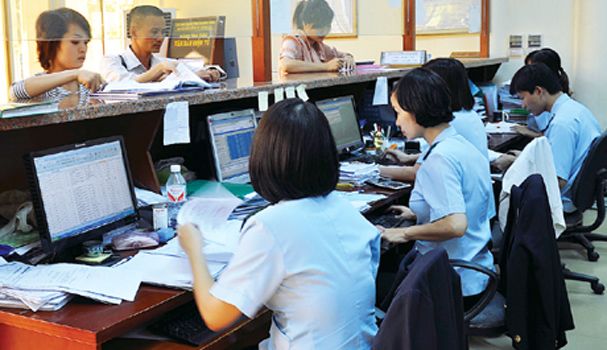 At the present time, customs services at the package have 2 main forms, which are:
+ Customs clearance and declaration services: The service provider will be responsible for completing the customs procedures on behalf of your business. Service units or individuals will not appear on any customs documents.
+ Customs agents: Service providers will use their name and digital signature to fill in information on the declaration. At the same time, they are responsible for making copies of documents to submit the most complete dossiers to the customs sub-departments as agreed in the contract between the two parties.
Each of the above methods has advantages and disadvantages for shippers. For example, rental services are very popular now. The advantage is convenience for customers and service workers. But the disadvantage is that the service party does not appear and is responsible for the procedure, so in some cases it brings risks to the tenant.
Customs declaration and declaration is the act of declaring information about exported and imported goods of an enterprise with the customs authority. This is a mandatory operating procedure before goods are imported and exported.
Customs declaration has two main purposes:
+ The state can easily manage goods. Ensure that the shipments exported/imported into the Vietnamese territory are not on the list of prohibited goods. No enterprise, unit, organization or individual has the right to export or import banned goods through official channels.
+ The State performs tax calculation and tax collection on goods. This is the most important purpose of customs clearance. Taxes from customs every year are extremely large numbers. This is a factor contributing to the balance and stability of the market.
An Phu is always ready to support your business at any time. With more than 14 years of experience in this field, we are proud to be a pioneer, specializing in providing customs declaration services. Dedication - Prestige - Professionalism are the criteria that are always put on top in our services.