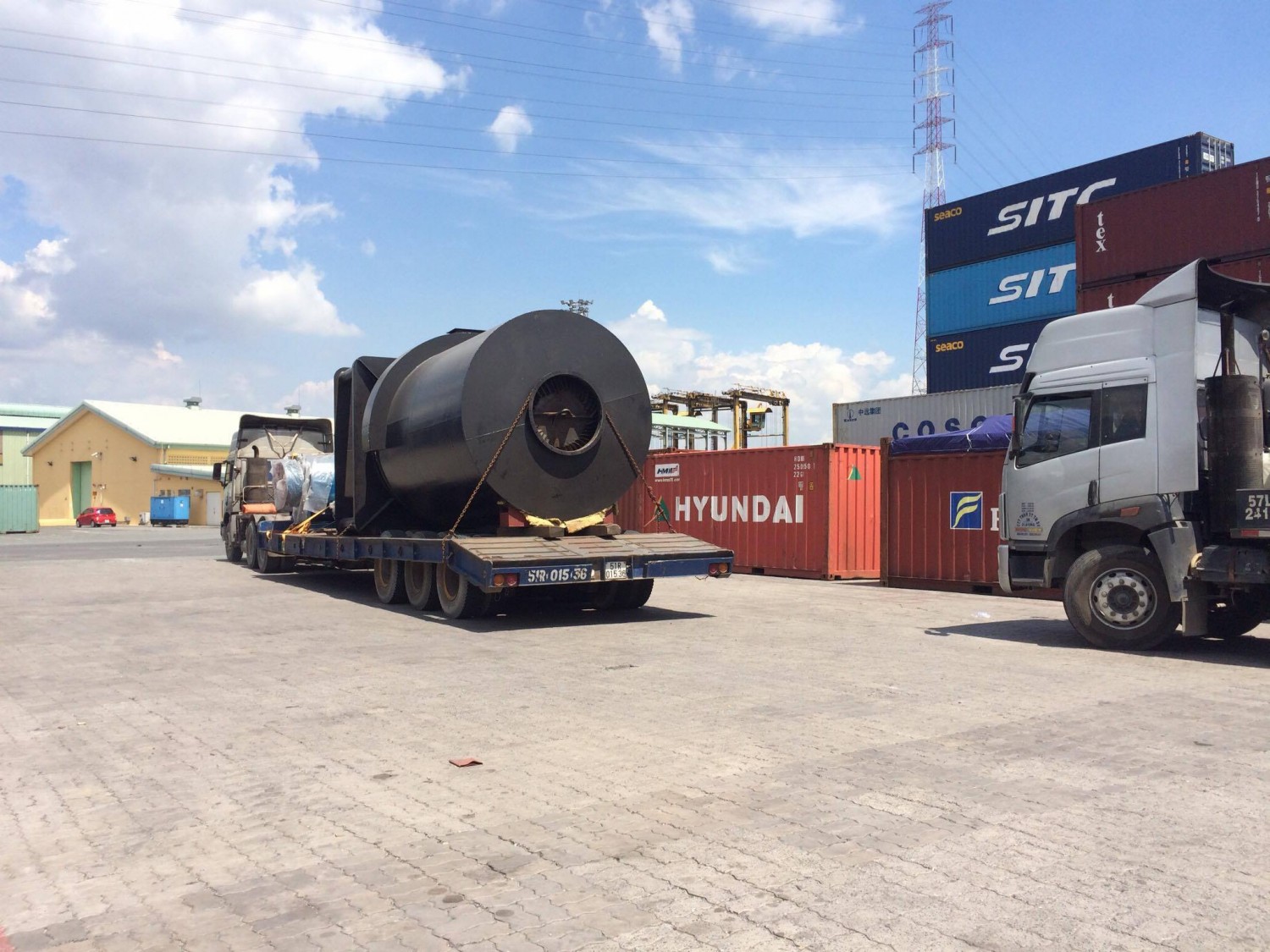 Definition of super-weighted goods?
Super-heavy goods are equipment, machinery or monolithic packages whose dimensions or weight exceed the permitted levels for circulation and transport as regulated by the Ministry of Transport and they cannot be disassembled or split when stacked on means of transporting goods.
How is the regulation of super-large and super-heavy goods?
1. Goods overweight and super weight have the following dimensions and weight:
+ The length of the row is more than 15m.
+ The width of the row is more than 3m.
+ The height of the row is over 3m.
+ The tonnage exceeds 45 tons.
The transportation of super-heavy cargoesmust ensure absolute safety from lifting to transportation, overweight cargo vehicles must be registered at the specified time and have a permit for carrying extra-large cargoes. Super weight licensed by the Ministry of Transport, has a carrying capacity and size suitable for each type of item.
2. Items that are often classified as super-weight:
+ Industrial equipment, import and export machinery, iron and steel structures, power plant propeller turbines, transformers
+ Industrial tanks, boilers, combustion chambers, batching plant silos, crane girders, stone crushers, stone mills, corrugated iron mills
+ Mechanical machinery such as: excavators, excavators, road rollers, wheel loaders, barges, bulldozers, crane trucks, pile presses, robots, tower cranes
+ Steel coil, steel beam, steel plate, profiled steel, prefabricated house frame, factory frame
+ Concrete structure, steel structure, overpass girder, opentop container, Flat Rack container,..
Means of transporting super-heavy goods
To transport super-large and super-heavy items, it is necessary to have a specialized vehicle, oversized cargo truck to carry these oversized and overloaded items. So how can the car carry these terrible goods? Let's have a better understanding of super-heavy cargo truck.
Definition of super-heavy vehicle?
Super-heavy cargo trucks are specially designed vehicles that can carry items with a length of more than 15m, a width of over 2.5m, a height of more than 3m and a cargo tonnage of 45 tons or more and are circulation license. Including vehicles such as: dwarf trailer, floor trailer, 30 - 52m trailer, 8-axle trailer, 25-axle hydraulic trailer, steering wheel, self-driving trailer, ...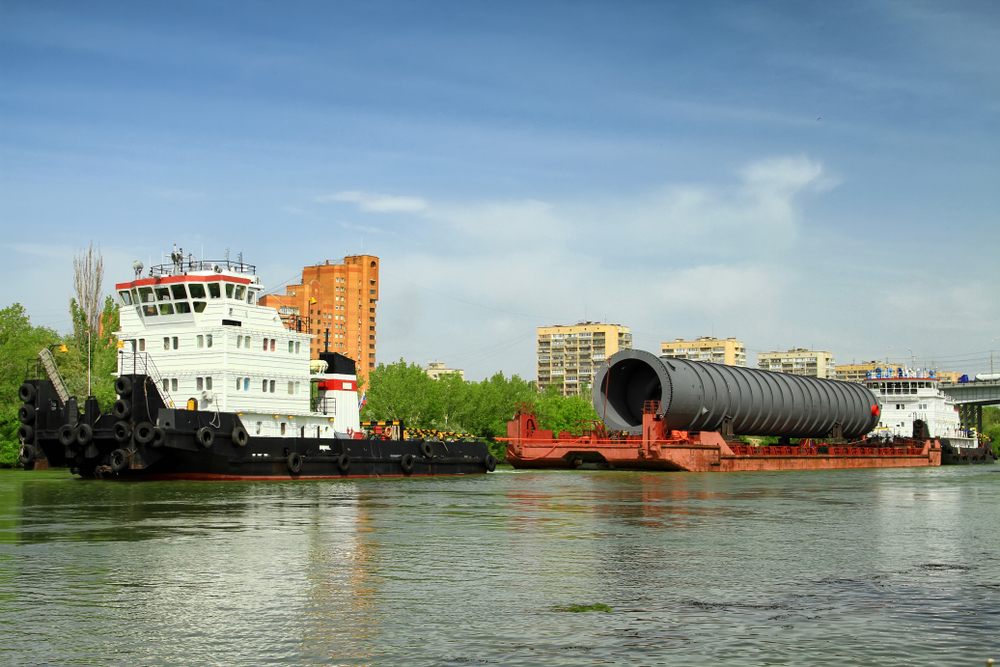 An Phu, we currently have at the parking lot a stable number of super-heavy cargo trucks to ensure safety during the transportation of extra-heavy goods according to the Circular of the Ministry of Transport on regulations of super-heavy vehicles. superheavy field as follows:
+ All these heavyweight cargo trucks have a license for extra-heavy cargoesand have their vehicles registered at regular intervals.
+ Super-heavy cargo truck Designed in size, load capacity suitable for each type of super-heavy cargo and super-heavy-weight multimodal cargo transport company Danh Ngoc we have a full range of super-large and super-large vehicles important to serve cargo for customers.
+ Vehicles for transporting extra-heavy goods also known as super-heavy cargo vehicles when transporting extra-heavy cargoes must fully comply with the provisions of the vehicle's circulation permit.
+ Having a valid certificate of technical safety and environmental protection.
We are always committed and confident to affirm service transport for customers across the country. In addition to transporting super-heavy goods, oversized and overloaded goods on the road, our company also water transport to pull super-heavy items that cannot be transported by road.